Registration is now closed.
Wanna come to the 2012 Browncoat Ball? Shiny! This is where you get your tickets.
You may order your tickets and register online with the following link:
Browncoat Ball 2012 Online Registration
The system first has you pay via PayPal checkout, which allows you to pay securely via PayPal or credit card.  After purchasing your tickets, you will be provided with a separate registration form for each ticket that you purchase.  You will also be emailed links to these private registration forms, so you may revise your registration at a later time.
All your particulars and event options will be collected after payment. Follow the links provided on the landing page. You will also receive them via email. Save that link, as you will be able to make modifications to your order before the event starts (ie, change track).
We have a few choices for you, to hopefully fit your many and varied schedules and budgets, and you can buy multiple tickets at once (they make an awesome gift!). Be sure to RSVP at the Facebook event (click Events and choose all you are attending) to help spread the word.
The weekend package will include: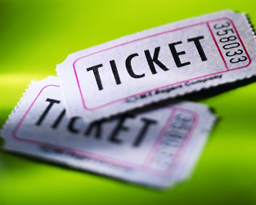 Friday welcome reception and Unification Day Renunciation Party
Access to the hospitality suite all three days
Access to the Gallery of 'Verse Collectables and Creations
Saturday track of your choice, including lunch
Our buffet dinner on Saturday
The Browncoat Ball on Saturday evening
Sunday socializing
The Browncoat Ball is by design a small, cozy event with a maximum of about 150 guests.  So to ensure your participation, we encourage you to buy a full weekend package, because those will have priority over any single day or single event options.  Of course we hope to have everyone come for the whole weekend, however, subject to availability, there will be a Saturday Only option and a Ball Only option available in August.
Buy Your Browncoat Ball 2012 Ticket Today