Join us for a banquet buffet dinner and fancy dress ball on Saturday night!
After taking a leisurely late afternoon for "Primp and Prep" upstairs, or "Cigars and Brandy" in The Lobby Lounge, you can join the main event: The Browncoat Ball!
Cocktails will start at 6:30PM. Doors open for dinner seating at 7:00PM. Dinner starts at 7:30. Dancing to commence after dessert.
We will have a professional photographer in the nicely appointed lounge and dining room, so you can prove to the rebels back home that you can dress up nice.
If you would like to have your name announced when you enter the room (as in "Miss Kaywinnet Lee Frye and escort"), be sure to fill out one of the name cards provided at the entrance, and hand it to the announcer when you walk in. Smile for the photographer!

We will have an instructor to lead us in the dances, so there's no need to worry if you don't know the steps.
Impress everyone with your fine attire. Have some pictures taken. Show us you know the steps to the dance. Make new friends. Stay for announcements of our raffle winners.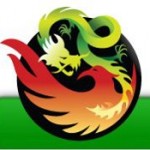 For your entertainment and amazement, The History of Chinese Martial Arts – a Demonstration to Music, will take place during the ball. Sifu David Brown and the Four Winds Martial Arts Academy will present a short lecture followed by a stunning Firefly-themed visual demonstration of the history of Chinese martial arts to an inspirational musical score.
The Ball will close at 11:00PM, though the hotel bar is open until Midnight, where you can hang out with your new crewmates.
For those of you on a budget or tight schedule, we will have a Ball-only option available, which includes dinner and dancing.  The Browncoat Ball is by design a small, cozy event with a maximum of about 250 guests.  So to ensure your participation, we encourage you to buy a full weekend package, because those will have priority over any single day or single event options.  Of course we hope to have everyone come for the whole weekend, however, subject to availability, there will be a Saturday Only option and a Ball Only option available in August. Check the ticketing page.