It's unlikely you'll get to go home with a prince, or even a pumpkin carriage, but we don't want you to leave us empty handed! We've got some wonderful stuff to help your remember your Browncoat weekend forever! Remember every cent you spend on Ball merch goes toward making the Ball that little bit better! 
Please note, we will not be shipping your orders. All goods will be distributes the weekend of October 4-6, at the Ball. 
Browncoat Ball – The Bumper Sticker – $3


Browncoat Ball – The Tote Bag – $8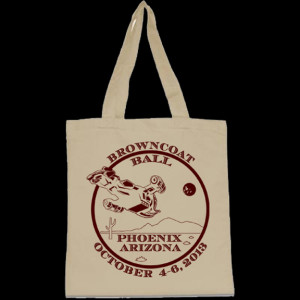 Browncoat Ball – The T-Shirt – $20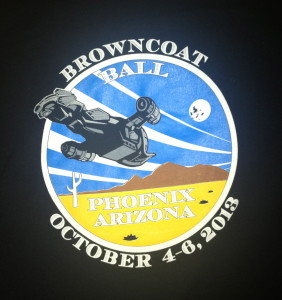 Special thanks to Jasper Crawford and Freakywearz.com for printing our shirts and tote bags for us. Be sure to check him out and support businesses that support us!