See, Vera? Dress yourself up you get taken out somewhere fun.
-Jayne, "Our Mrs. Reynolds"
Wanna come to the Browncoat Ball? Shiny! This is where you get your tickets.
We have a few choices for you, to hopefully fit your many and varied schedules and budgets, and you can buy multiple tickets at once. Be sure to RSVP at the Facebook event to help spread the word.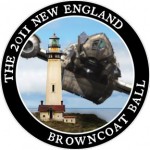 The weekend package will include:
Friday welcome reception and halloween party
Access to the hospitality suite
Access to the Prop Museum
Saturday track of your choice, including lunch
Our buffet dinner on Saturday
The Browncoat Ball on Saturday evening
Sunday socializing
You can also pre-order your limited edition 2011 Browncoat Ball T-shirt, which will be made of awesome, and if you can't make it to the Ball, we'll even send one to you. Yes, we love you that much. They also make a nice gift for a friend who can't make the Ball.
If you'd rather pay by check or money order, please download the registration form and mail it back to us with payment. We need all of these in-hand by October 19th.
All your particulars and event options will be collected after payment. Follow the links provided on the landing page. You will also receive them via email. Save that link, as you will be able to make modifications to your order before the event starts (ie, change track or T-shirt size).
Please note that your event pass and T-shirt are listed separately on the order form. This will make it easier if you want to order extras or decide later that you want one. We also have Saturday-only and Ball-only tickets, for those of you on a tight schedule or tight budget.
With just days to go, we had to submit final numbers for the tours, dinner at the hotel, and our T-shirt order. Thank you to everyone who made a purchase. We look forward to meeting all of you this weekend. If there are extra T-shirts after this weekend, we will re-open sales for them to sell out the batch. Look for an update on our facebook page and twitter feed.